And for the rest of the day it was pretty much solid wildlife. In our first afternoon in the Mara we saw most of the antelope species (Impala, Thompson's Gazelle, Topi, Hartebeest, Wildebeest, and Eland), warthogs, baboons, hyena, cheetah, giraffe, zebra, storks. And then when we went back out before dinner, we added elephants, ostrich, and lions to the list.
First day.
Yeah, it's pretty amazing.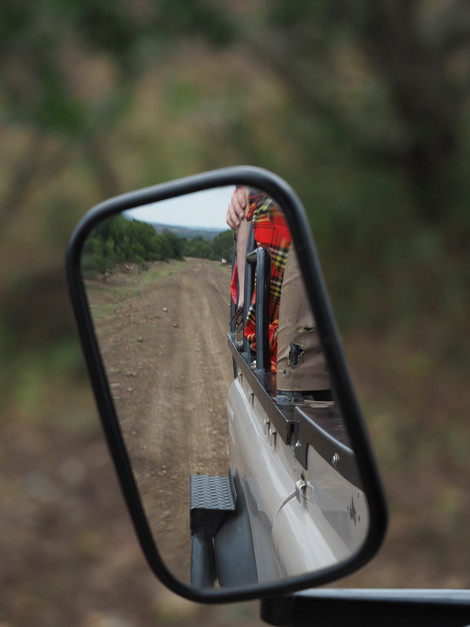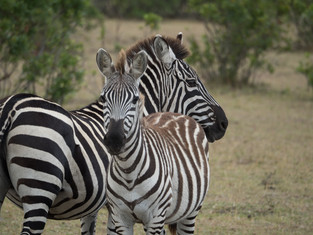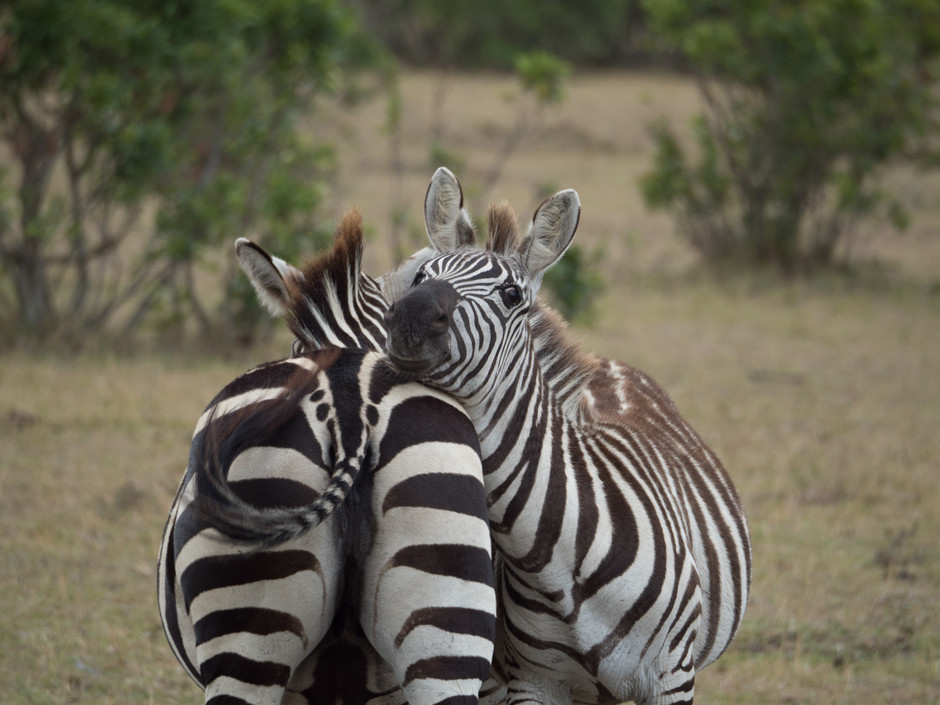 Zebra derp face!
This big, ugly bird (below) is called a Marabou Stork.
It's really big.
And really ugly. The first auto-completion in Google search for it is "marabou stork nightmares" (which, admittedly, is the name of a brutal novel, but you could certainly have nightmares about this bird).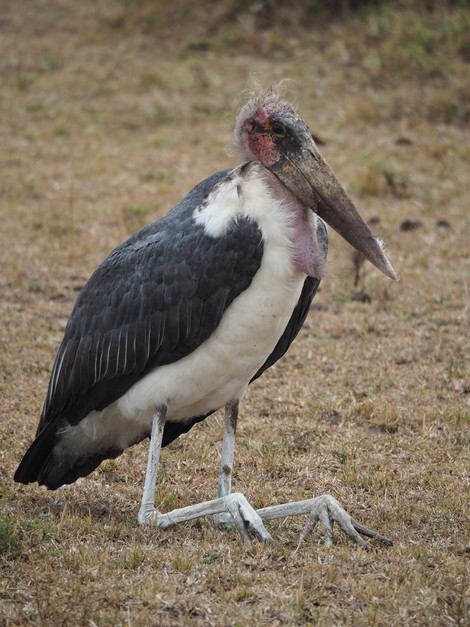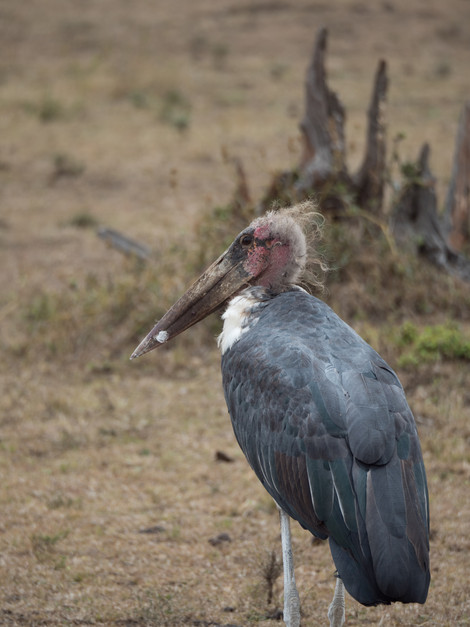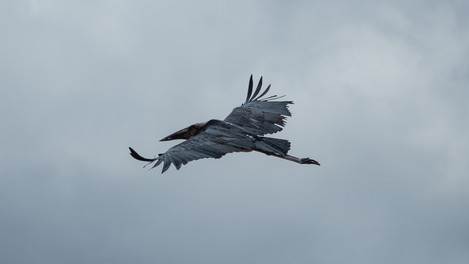 Then we found a cheetah and followed it for 45 minutes while it considered trying to get lunch. Sadly, it didn't - a topi warned off all the gazelles and impalas.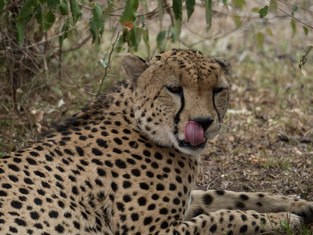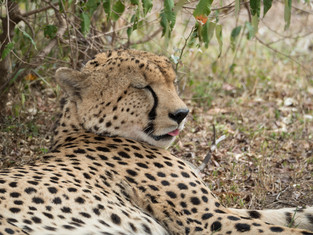 I may have taken a....large number of cheetah photos. They're my favorite of the big cats. Look at this camouflage. And their stare is really intense.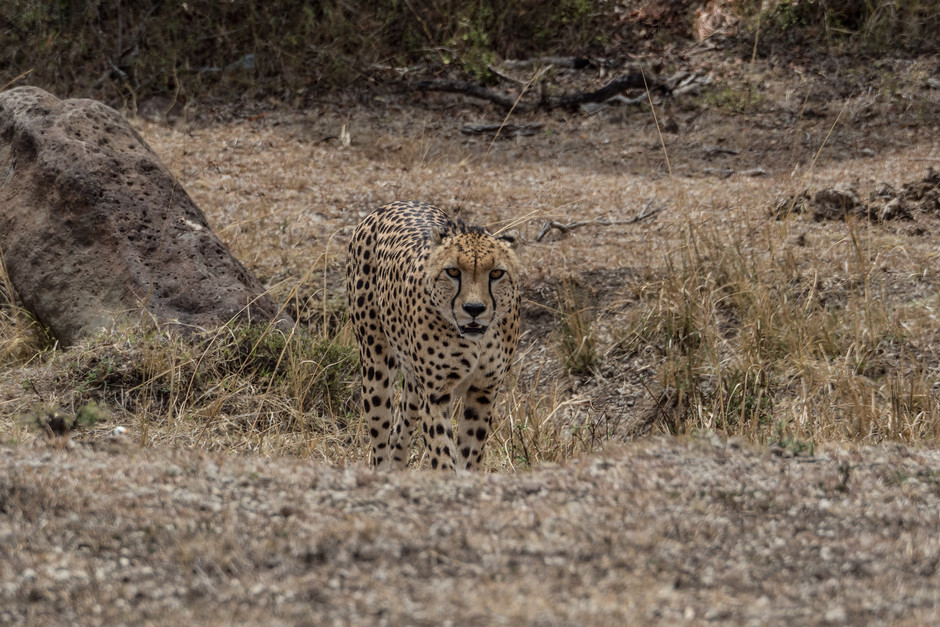 And then there's the landscape! I took a lot of photos of lone acacia trees. Like...a LOT. So did Hilary. Trying to get the perfect, platonic Dramatic Lone Acacia.