An Early Start
Our second day was so long (we shot over 4,000 exposures) that I've split it up into a couple of posts.
It started early - really, really early. We booked a hot air balloon ride over the Maasai Mara National Reserve. Hot air balloon rides generally take off before dawn, when the air is calm and predictable. Saruni Mara is about an hour and a half's drive away from the balloon launch site, which meant getting up plenty early.
But the short rains had arrived on our first day, so the roads were all muddy, and prudence dictated even more time for that, so....3:15 AM wake up. Oy vey.
It was a good idea though, because other vehicles were completely stuck in the mud, we spun out in our land cruiser a couple of times, and we also had to avoid ghostly hippos on the road, illuminated only by the headlights!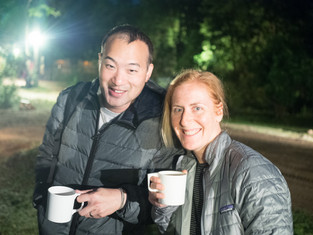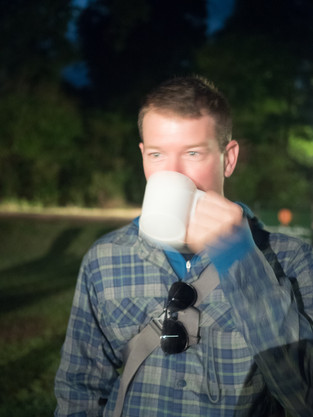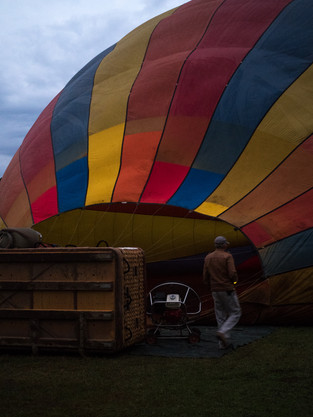 Thankfully, there was coffee when we arrived, to help us swim gradually towards awareness while the balloon was inflated and our pilot did papwerwork. The gondola, large enough to hold 10 people, had four burners for generating hot air, and quite a large balloon.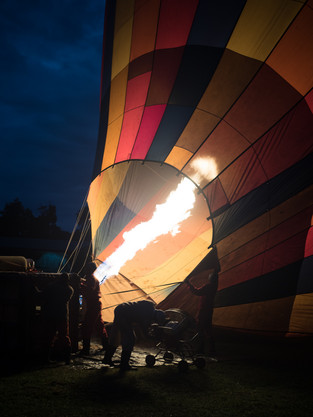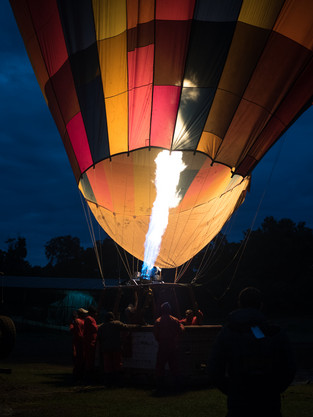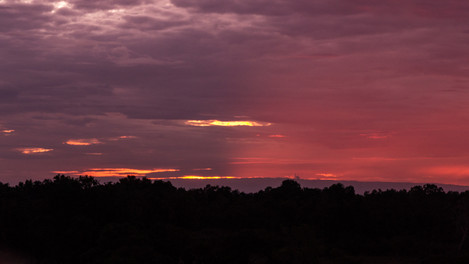 Once up in the air, the ride is absolutely smooth and silent (except when the burners are running to generate more lift). Our altitude ranged from around 10 feet off the ground to a few hundred at the highest point. We got to see a understated but still gorgeous sunrise, our first hippos, many many birds, and the ubiquitous antelope varieties. But the real treat was just being up in the air over the landscape. The photos pretty much speak for themselves.