Beautiful, in a cold, dreary, lonely sort of way.
Sadly, Kibo (the highest peak of Kilimanjaro) rarely actually shows its face (big mountains tend to make their own weather systems).
It did eventually clear, however.
Well, until it rained again.
But then there was some sunshine!
Until it hailed.
But Kibo did peek out of the clouds at us!
For about 5 seconds.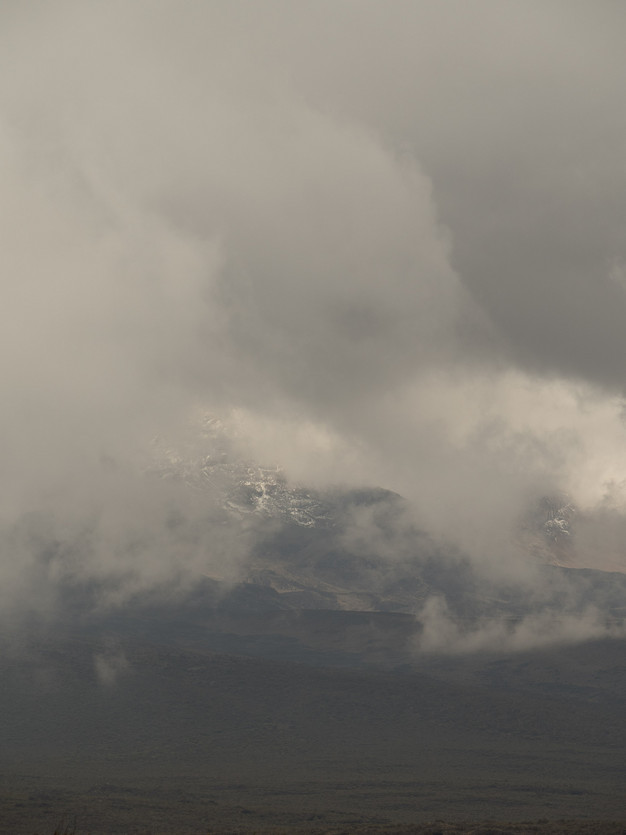 We had fun anyway. After a week of sitting in a Land Rover all day, getting the chance to stretch our legs for a few hours was a nice change.
The Best Beer and the Drive Back
After the final half an our or so of walking through nearly every weather condition there, save for snow, we enjoyed a beer with our guide Jerry, back at the now very clean Land Rover.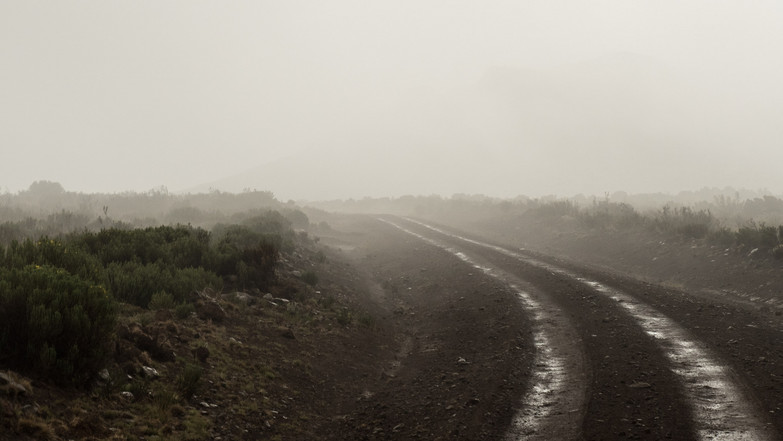 And of course - Kibo showed itself along our drive back to camp .
And back to Kambi ya Tembo in time to enjoy a glass of wine while the sun went down.