Table of Contents
Introduction
I got a lot of requests for the STL file for this 3D print when I posted it on Instagram, so after some cleaning up, here it is -- this is a Star Wars-inspired cargo container for 1:144th scale vehicles & dioramas. It's engineered to fit neodymium magnets to make it stackable and chainable, and with a little bit of engineering of a model or diorama base, you can add magnets to them as well to securely attach containers to.
I engineered the third in my series of space tug models to have embedded magnets for mounting a container securely in its cargo bed, and it worked perfectly, and then after that I went back and re-engineered the cargo barge for the second space tug to have mounting magnets as well, since it was perfectly sized to carry two of the containers.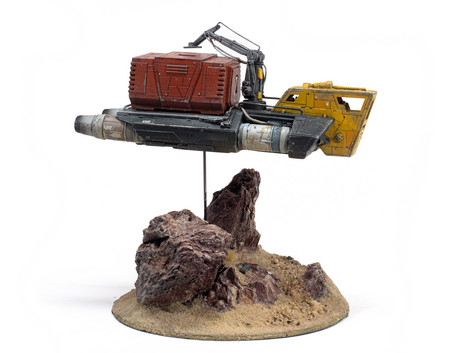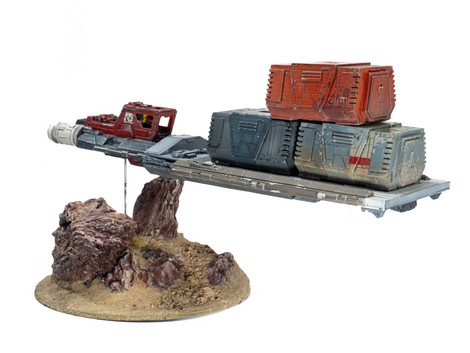 I've included two versions in the package - one with recesses for magnets, and one without.
Specifications
I probably should have made these numbers work out more evenly for the spacing, but it is what it is. IIRC, I had the magnets spaced 24mm apart, and then added 0.05mm of clearance all around, hence the 23.9mm spacing.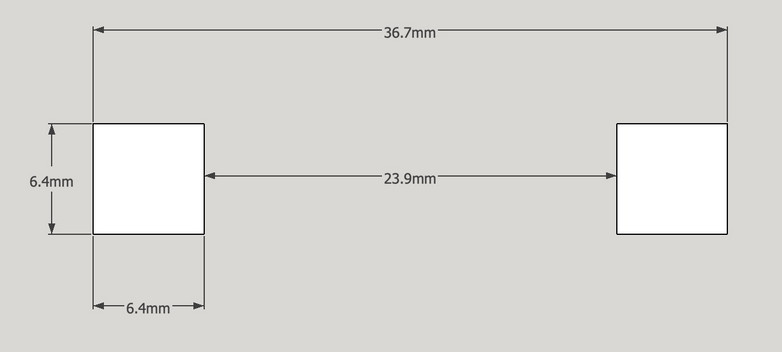 The neodymium magnets from K&J Magnetics (linked below) fit snugly in the recesses. I use thin CA glue to secure them permanently in place -- just make sure you have the correct polarity before you glue them!
Printing Tips
Because of the flat bottom, it may be tempting to print this flat on the printer bed, but don't do it -- printing flat on the bed tends to introduce compression to the model, and can cause the bottom to warp when you remove it from the build plate. Always print on supports at an angle, or you'll need to correct distortions to the magnet mounting holes with a chisel after the print is done, which is painful.
Downloads
The files below are original works licensed under the terms of the Creative Commons Attribution-NonCommercial-ShareAlike license. You are free to copy and redistribute the files with proper attribution, and you may modify and use them to build derivative works provided those works are distributed under the same terms. You MAY NOT use these files for commercial purposes. You MAY NOT sell them or any works derived from them.
By downloading these files you are agreeing to the terms of the license.
Other Parts
K&J Magnetics 4201. 1/4" x 1/8" x 1/32" - you need two of these per container, for the ends.
K&J Magnetics 4401. 1/4" x 1/4" x 1/32" - you need four of these per container, for the top and bottom.